☚

back
Coconut Cashew
Our newest flavor combines the classic cashew flavor with tropical coconut.
***Coconut Cashews may take an additional 2-3 days to ship***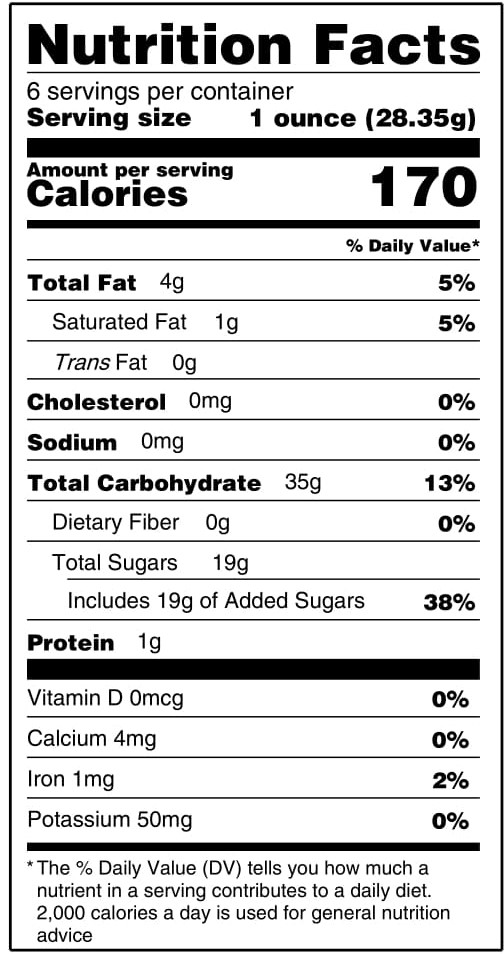 INGREDIENTS: Cashews, Pure Cane Sugar, Coconut Flakes, Coconut Flavor, Rice Starch
ALLERGEN NOTICE: Packaged on equipment that processes tree nuts and milk.
Shell fragments may be present
Contains: Cashews




Vitamin E is an important antioxidant that may play a role in the prevention of many chronic diseases. Cashews are a premier source of Vitamin E.
Cashews are good for your eyes. Cashews contain high levels of lutein and zeaxanthin, which act as antioxidants. When consumed daily, these antioxidant compounds can protect the eyes from the type of damage that can lead to blindness as we get older.
Cashews contain the "good" fat. Cashews are rich in monounsaturated fat, which is believed to help prevent heart disease and reduce the risk of stroke. The fat also helps you feel full and satisfied and may help in managing your weight.
Storage Tips – After opening store in a cool, dry place with zip lock closed.
Approx. 220 pieces per pound.